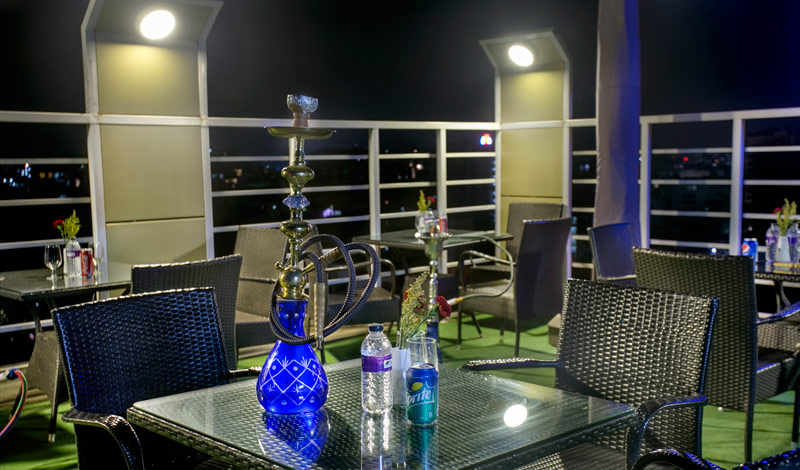 Shisha
Located beside the lobby, our Swiss Delight offers signature coffee brewed fresh on property. Pick up a cup while going to or coming from work, or just relax and unwind in our neatly designed enclosure. Whatever you do, you will taste the difference. Our variety of croissants, bagels, cookies and donuts make for a perfect snack or a special treat anytime. Whether you are looking to cater for an event or buy an individual item, our bakery always produces the freshest and most professionally decorated pastry that you can smell from a mile away. Come in for a savory treat.
Service Hours : 11:00 a.m. to 11:00 p.m
Location : At Level: 15 (Roof Top)
Service style : A-La Carte
Atmosphere : Blended with Nature.